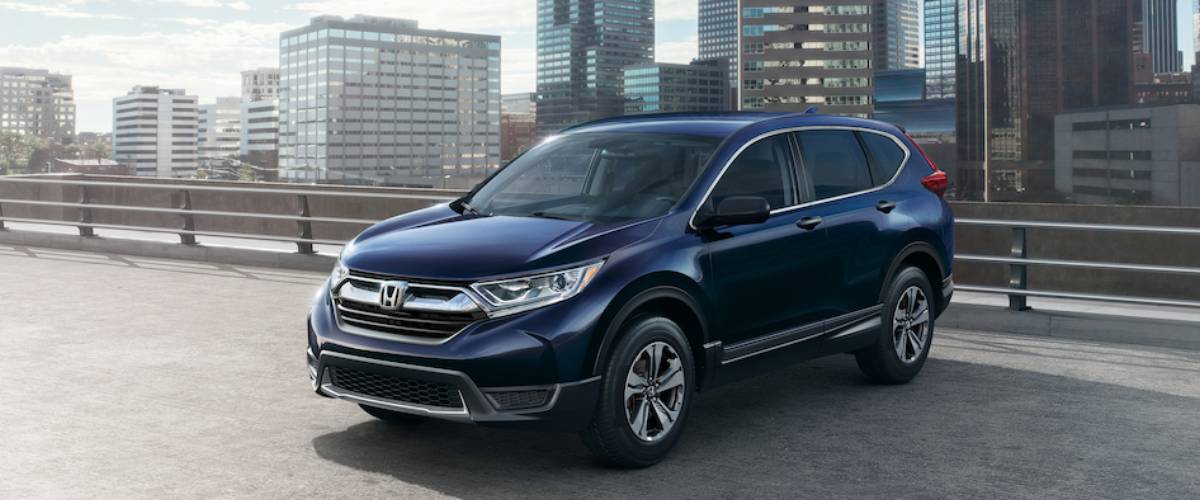 Honda CR-V
Frequently Asked Questions
Frequently Asked Questions About the New Honda CR-V
When you're considering the new Honda CR-V as a new crossover in Amherst, NY, you'll probably have questions and here at Northtown Honda, we know that drivers need all of the information to make the best choice! Below, you'll find some common questions that owners and shoppers have about the new Honda CR-V.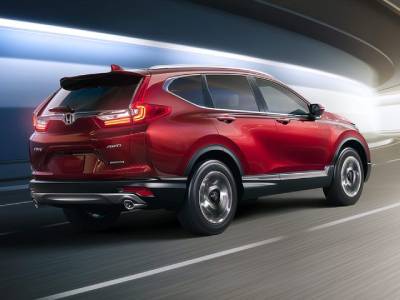 Is the Honda CR-V Goof When Taken Off-Road?
The Honda CR-V is a good choice if you're planning to do light off-roading; it comes with a ground clearance of 7.8 inches, giving you plenty of room to clear bumps in the road. If you're serious about getting off the beaten path, it's a good idea to choose the available real-time all-wheel drive; it comes with Honda's Intelligent Control System, which provides responsive performance to help you manage a variety of conditions. The Honda CR-V also comes with Vehicle Stability Assist and Traction Control technologies to help you stay safe when you're driving over uneven terrain.
How Many Miles Does the Honda CR-V Last?
That depends on your driving habits and maintenance schedule. To give you a guarantee, the new Honda CR-V comes with a variety of warranties. You'll get a new-vehicle warranty that covers the vehicle for up to 36,000 miles over three years. More importantly, the powertrain is covered up to 60,000 miles and five years. Chances are, your CR-V will last considerably longer. If you do need to make repairs at any point, it's a good idea to get genuine Honda parts, which are guaranteed for a full year!
Can the Honda CR-V Tow a Boat?
All of the Honda CR-V trim levels are rated to tow up to 1,500 pounds; that means that you should be able to tow a very small and lightweight boat. However, this capability varies based on how many people and the amount of gear you have in the CR-V when you're towing. Be sure to check the manual and understand the weight of the boat and trailer before hitching up. At our dealership, our team is happy to help you figure out the towing possibilities based on your unique situation.
Can the Honda CR-V be Flat Towed?
Yes. The CR-V can be flat-towed. You'll need to buy a tow bar and ensure that you follow all of Honda's recommendations for fluid levels. In most cases, you can flat-tow the CR-V at speeds of up to 65 miles per hour.
Does the Honda CR-V have Apple CarPlay™?
Apple CarPlay™ is available on all of the models of the new Honda CR-V except for the Honda CR-V LX, the base model. The EX, EX-L, and Touring trim levels all have Apple CarPlay™  as a standard feature. These versions all have a 7-inch touchscreen display, so you can operate your phone's apps safely while you're on the road.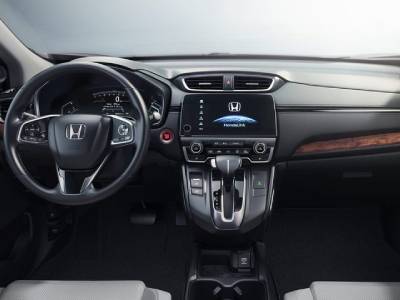 How Much Does the Honda CR-V Weigh?
The weight of the CR-V depends on a few factors. Each model has a different weight; your vehicle's curb weight will also depend on whether you choose the two-wheel drive or all-wheel drive option. The base model, the Honda CR-V LX, weighs 3,337 pounds with two-wheel drive and 3,455 pounds with all-wheel drive. The heaviest model is the Touring, which weighs 3,452 pounds with two-wheel drive and 3,569 pounds with all-wheel drive.
How Many Seats Does the Honda CR-V Have?
The CR-V has two seats in the front and three seats in the back for a total capacity of five passengers. Planning to drive kids? The rear seats also have LATCH fasteners to help you install child seats safely.
Does the Honda CR-V have Adaptive Cruise Control?
Yes. All models of the new CR-V come standard with adaptive cruise control. They also have low-speed following technology to make your drives easier in any traffic conditions in Buffalo and Kenmore, NY!
Does the Honda CR-V have Android Auto™?
The EX, EX-L, and Touring models of the CR-V all come standard with Android Auto™. The base model, the LX, is not available with this technology.
Northtown Honda is the Premier Place for Every Driver
If you are looking to have a better shopping experience, our inventory of new Honda CR-V models are truly ready for any adventure. Plus, to make you visit even more unique, take advantage of our on-site finance center where finding the financing you need is a breeze.
Do you still have questions about the new Honda CR-V? Our team at Northtown Honda is on hand to help. Make the drive over to our dealership or give us a call any time, and we're happy to provide all of the information you need to make the right choice to get something that is ready to impress on roads in Tonwanda and North Tonawanda.